We are a Methodist congregation located in Spring Hill, TN with a modern worship style overflowing with God's Grace!
Worship
with us
Join us on Sunday evenings in Family Style Praise and Worship with Big Church Resources
5:00 pm at 220 Town Center Parkway, Spring Hill. We are located next door to the post office inside the same facility used by Christ Chapel Church on Sunday mornings.
Worship with us online
We host many weekly and seasonal family events. Visit our facebook page and click the church calendar link below to stay up to date with all that's going on in our church family!
Watch Our Latest Series: Roots
Each week, we dive deep into scripture and learn the lessons from the Bible together as a family of faith. Join us in person and online!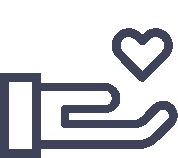 "But just as you excel in everything—in faith, in speech, in knowledge, in complete earnestness and in your love for us—see that you also excel in this grace of giving."
Stay in the know with trinity news and events