We are a Methodist congregation located in Spring Hill, TN with a modern worship style overflowing with God's Grace!
We host many weekly and seasonal family events. Visit our facebook page and click the church calendar link below to stay up to date with all that's going on in our church family!
Watch Our Latest Series: For Such A Time As This
A deep dive into Esther! Discover God's grace at work in your own life as we study the book of Esther. God is always at work to draw your closer, deepen your faith, fill you with his love, and give you practical daily guidance through the Holy Spirit.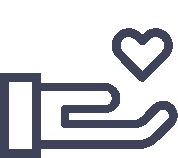 "But just as you excel in everything—in faith, in speech, in knowledge, in complete earnestness and in your love for us—see that you also excel in this grace of giving."
Stay in the know with trinity news and events